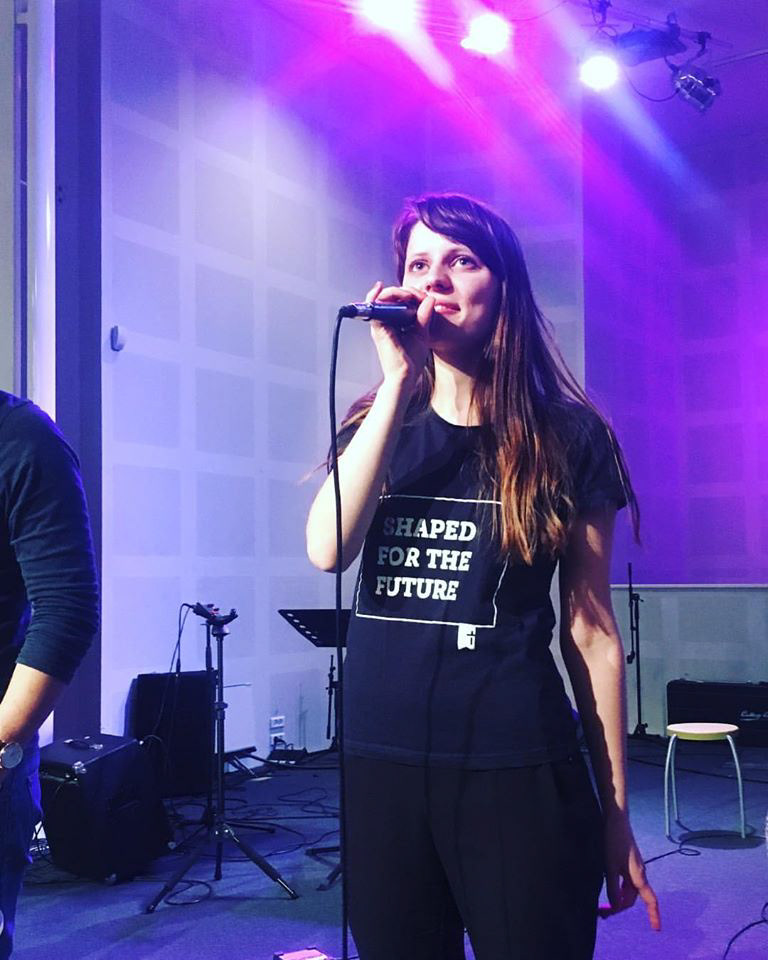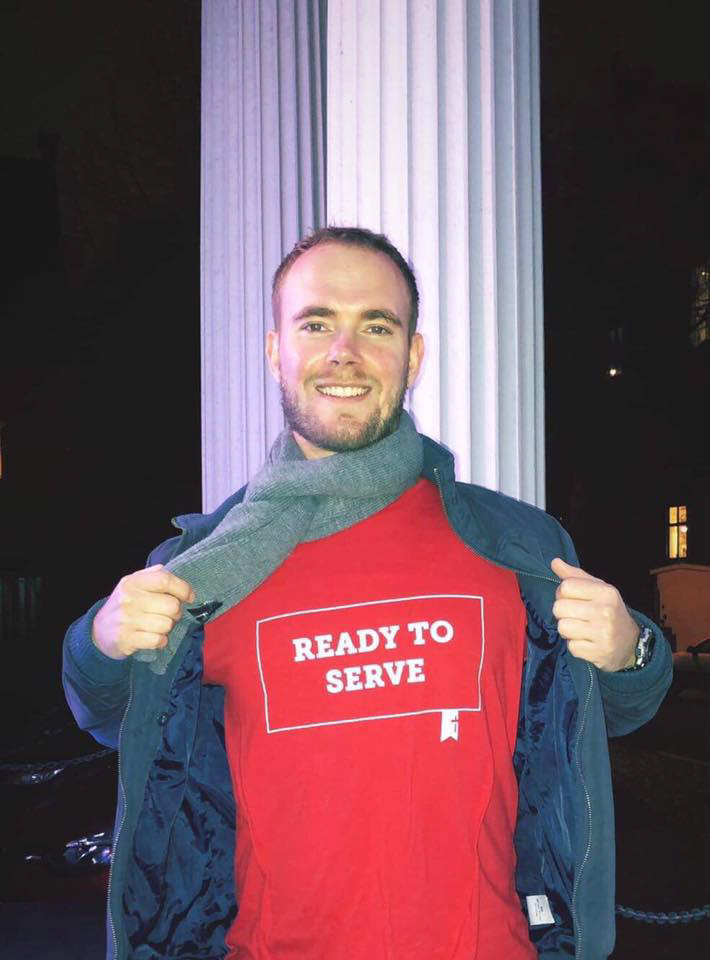 The blue t-shirt was designed to be an everyday top for students to wear for different trips across the country or aboard, on stage for preachings and testimonies or simply on a day to day basis to advertise the college. However, the blue colour and the big print in front was difficult to style and match so students would avoid to   wear it in public. 
What I did was simply turn it into a black t-shirt, simple to match with everyone's wardrobe and moved the slogan on the bottom side. The brand name is now at the center top in the back, I shorten it  from "International Apostolic Bible College" to "IABC.DK" for   people to see and remember it more easily.
In the other hand, the red t-shirt was designed to be an "inside" top for students to wear while serving practically during events, conferences etc. I kept the red colour for students to stand out in the crowd, in that way people know who to ask informations to, however I chose a darker red - rather than the bright one - to make it easier to wear and match.
The wording "ready to serve" made people think students were part of a paid staff or waiters in some occasions, therefore I changed the wording into "servant leader". This describes better the image of the students: people being equipped to become the leaders of tomorrow through the heart of servanthood.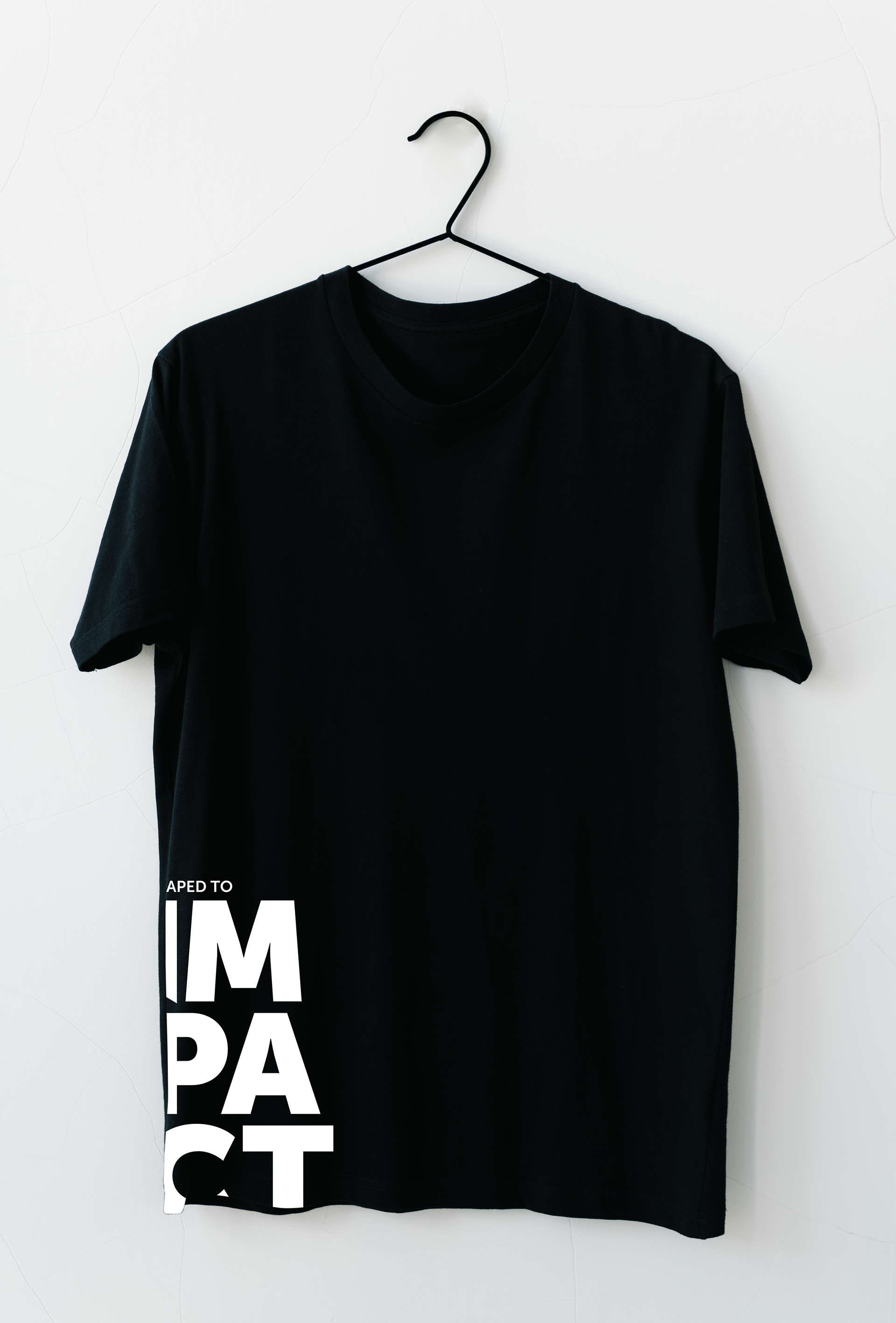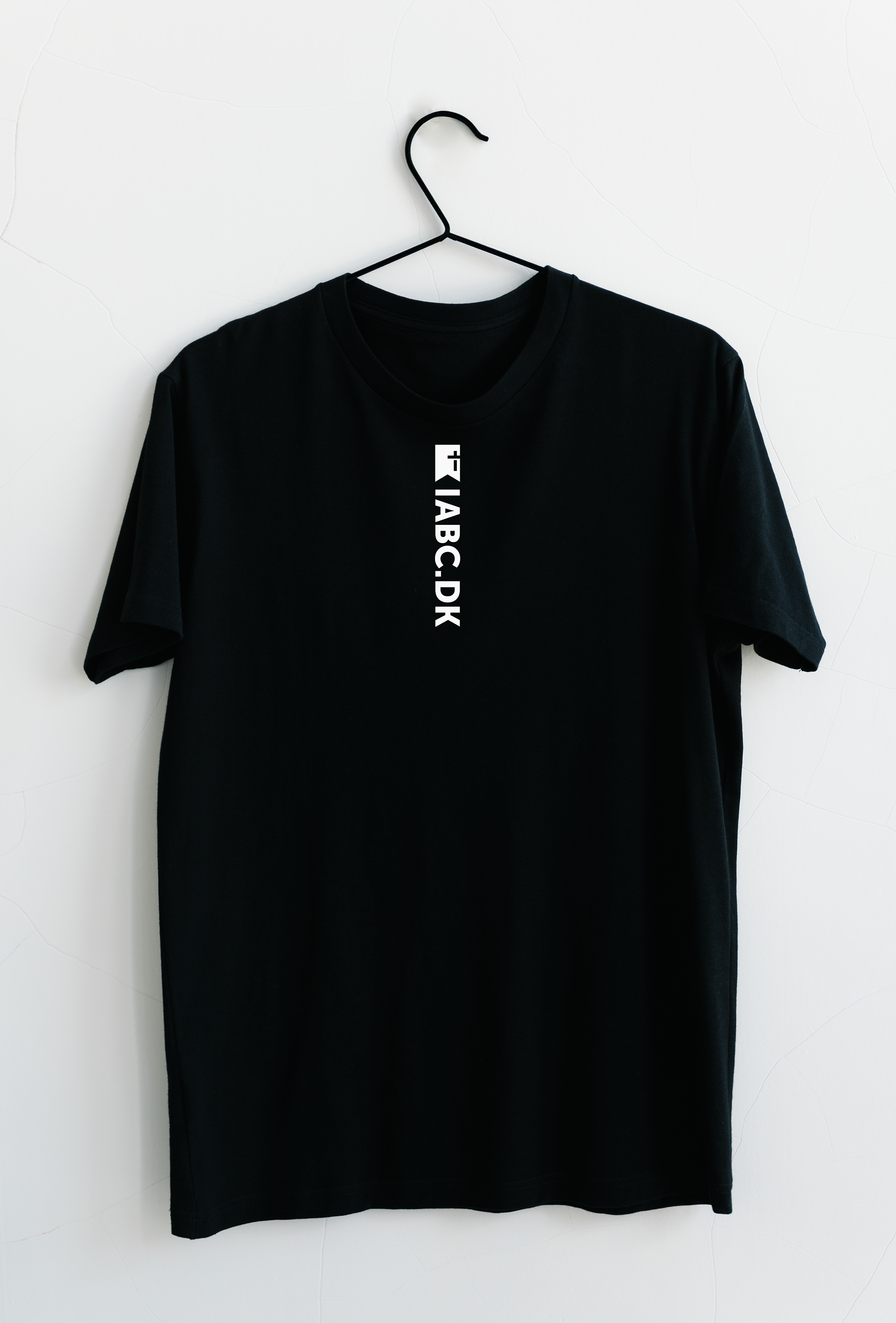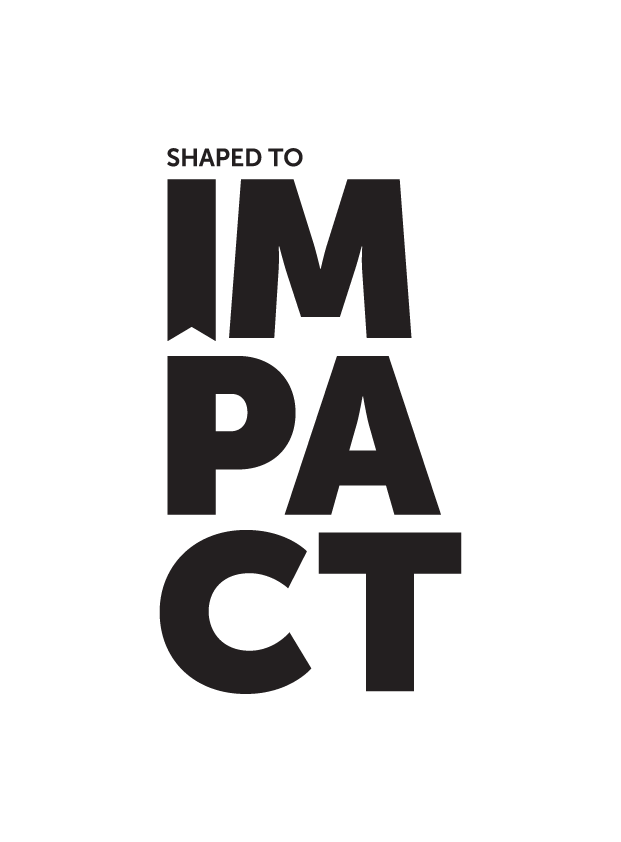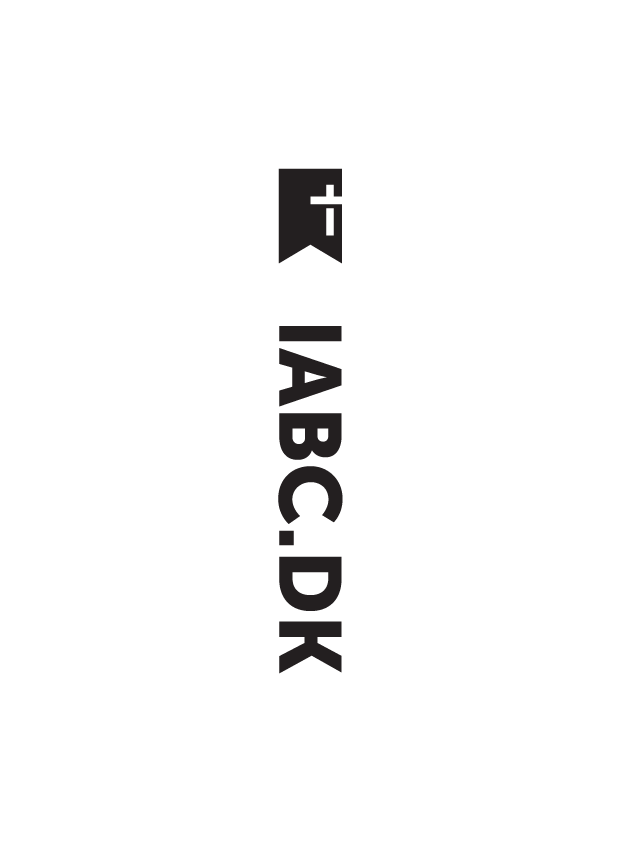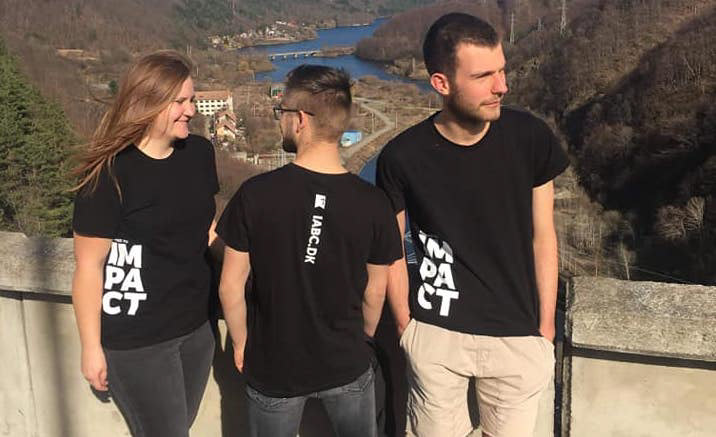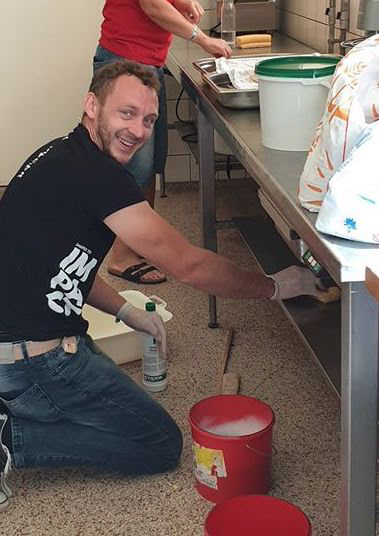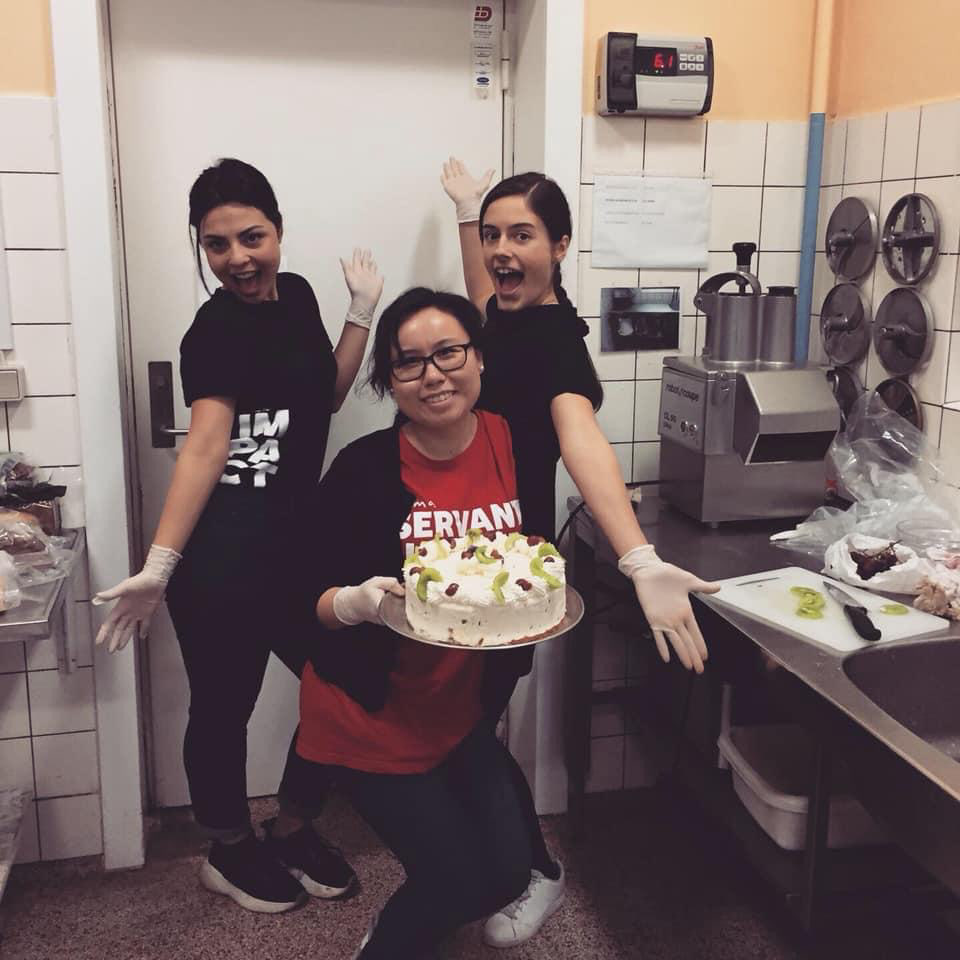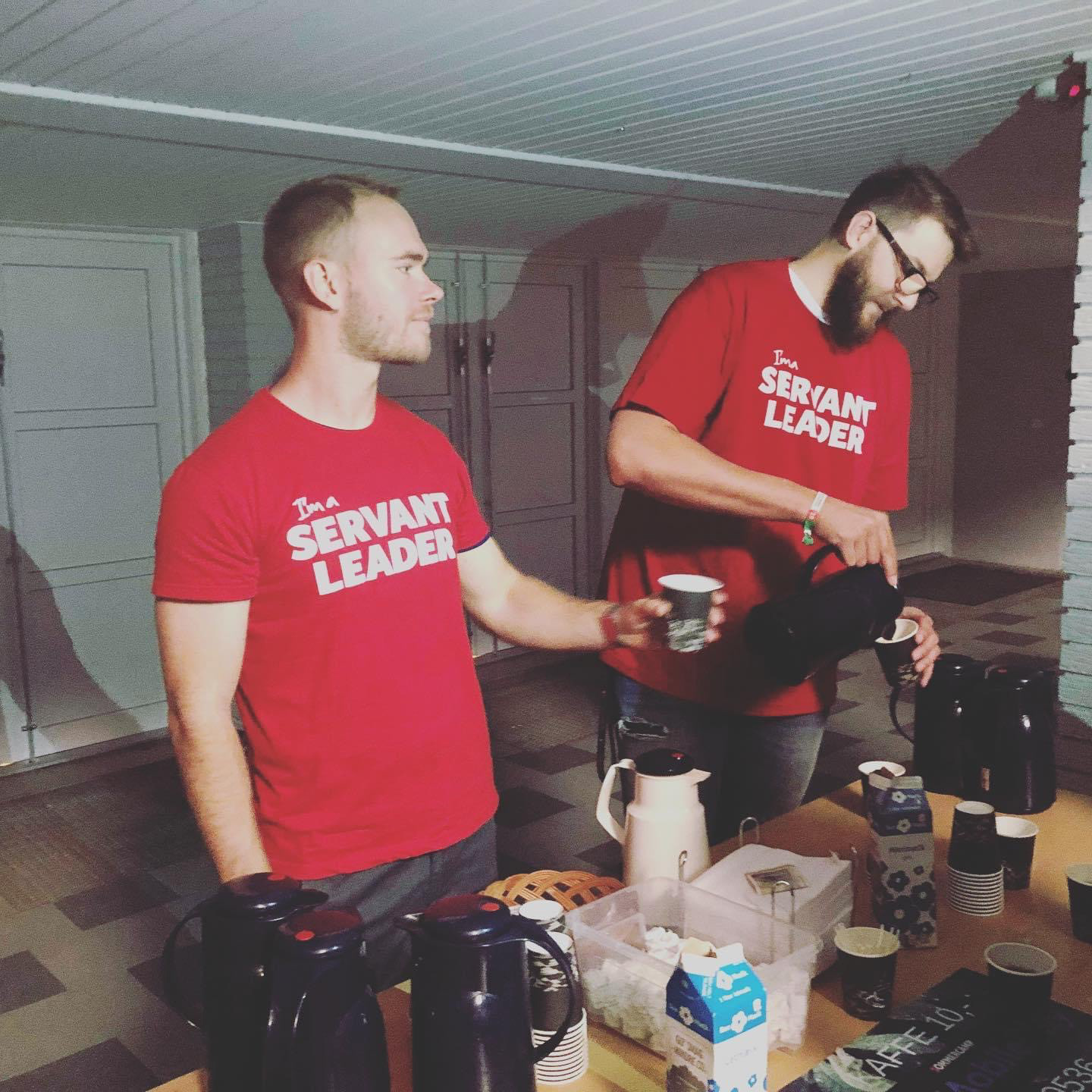 pictures credits: unknown